The Aero Club hosts monthly luncheons in downtown Washington, DC and features speakers ranging from the U.S. Secretary of Transportation, the FAA Administrator, NTSB Chairman and Members of Congress to airline heads, trade association presidents and aviation analysts. The luncheons provide the opportunity for members to network with their colleagues in the Washington aviation community and to hear speeches from the leaders of our industry.
Mar
31
Fri
2017
March 2017 Luncheon

@ Capital Hilton Hotel
Mar 31 @ 12:00 pm – 2:00 pm
The March 2017 Luncheon will feature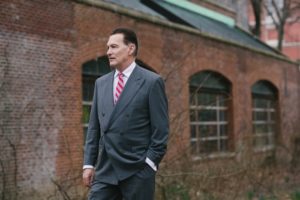 John Bloom
Author of "Eccentric Orbits: The Iridium Story"
"Eccentric Orbits" is the story of how a single man—former airline executive Dan Colussy—saved the world's largest satellite constellation from fiery destruction. Iridium satellite phones have saved tens of thousands of lives, and the next generation of Iridium satellites will be able to track aircraft in real time anywhere above the surface of the earth.  John Bloom is a Pulitzer-nominated investigative journalist and The Wall Street Journal selected "Eccentric Orbits" as one of the 10 best non-fiction books of 2016.
Register for this Luncheon