The Aero Club established a tax exempt (501)(c)(3) foundation — the Aero Club Foundation of Washington – in 1995. Its mission, to foster interest in the principles and development of aviation, aeronautics and the science of aerodynamics by establishing and sponsoring educational programs at public and Charter schools in the District of Columbia, is carried out in a variety of meaningful initiatives.
By partnering with the Smithsonian's National Air and Space Museum, the Foundation supports several District of Columbia public schools, including:
TransSTEM Academy at Francis L. Cardozo Education Campus
Whittier Education Campus
Columbia Heights Education Campus
McKinley Technical High School
Dunbar High School
Stuart-Hobson Middle School
Eliot-Hine Middle School
Phelps ACE High School
Washington Mathematics Science and Technology Public Charter High School
Potomac Prep Charter School
Alice Deal Middle School
BASIS DC Charter School
The Foundation's President, Yvette A. Rose, was appointed by the Aero Club Board of Governors in May 2016 and has been working to build the Foundation since January 2013. The Foundation Liaison, Faye Malarkey Black, was appointed in January 2015.  We are proud to offer support to advance aviation education and help prepare tomorrow's leaders in the aviation and aerospace industries.
The success of the Foundation is measured in the wide-eyed faces of the District's youth when they sit at a flight simulator or board an airplane for the first time; witness how air traffic controllers keep the flying public safe; hear the stories of people just like them who pursued a path in aviation with insight and vision and are made to believe it is just as possible for them.
Highlights from the 2015-2016 School Year:
– Annual 'Kick-off' event at the National Air & Space Museum,  featuring National Geographic Explorer and World Record Holder, Captain Barrington Irving inspiring 425 students with his story and passion for aviation.
– Field trips to a number of sites around the Washington Capital Area – including the Federal Aviation Administration Air Traffic Control Center in Leesburg, VA, , Udvar-Hazy Center at Dulles Airport, National Air and Space Museum in Washington, DC, The Wright Experience  in Warrenton, VA and the Metropolitan Washington Airports Authority facilities.
– Due to a special partnership and the generosity of JetBlue Airways, 15 students from Washington Mathematics Science and Technology High School were flown roundtrip from Dulles Airport to John F. Kennedy Airport, NY and spent a day touring various airport and JetBlue facilities.
– A special tour of the National Transportation Safety Board's reconstruction site of TWA 800 at the NTSB Training Center in Ashburn, VA.
– Brown Bag lunch discussion series at TransSTEM Academy where aviation and aerospace professionals offer insight into the many career paths our industry has to offer.
– Attendance at monthly Aero Club lunches.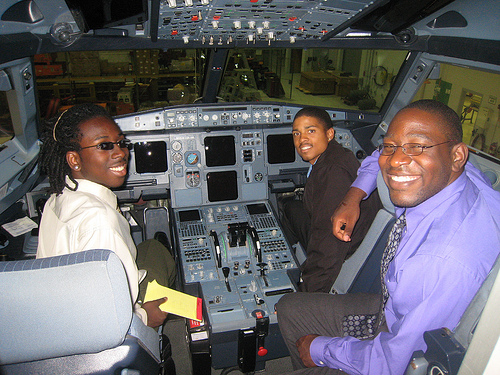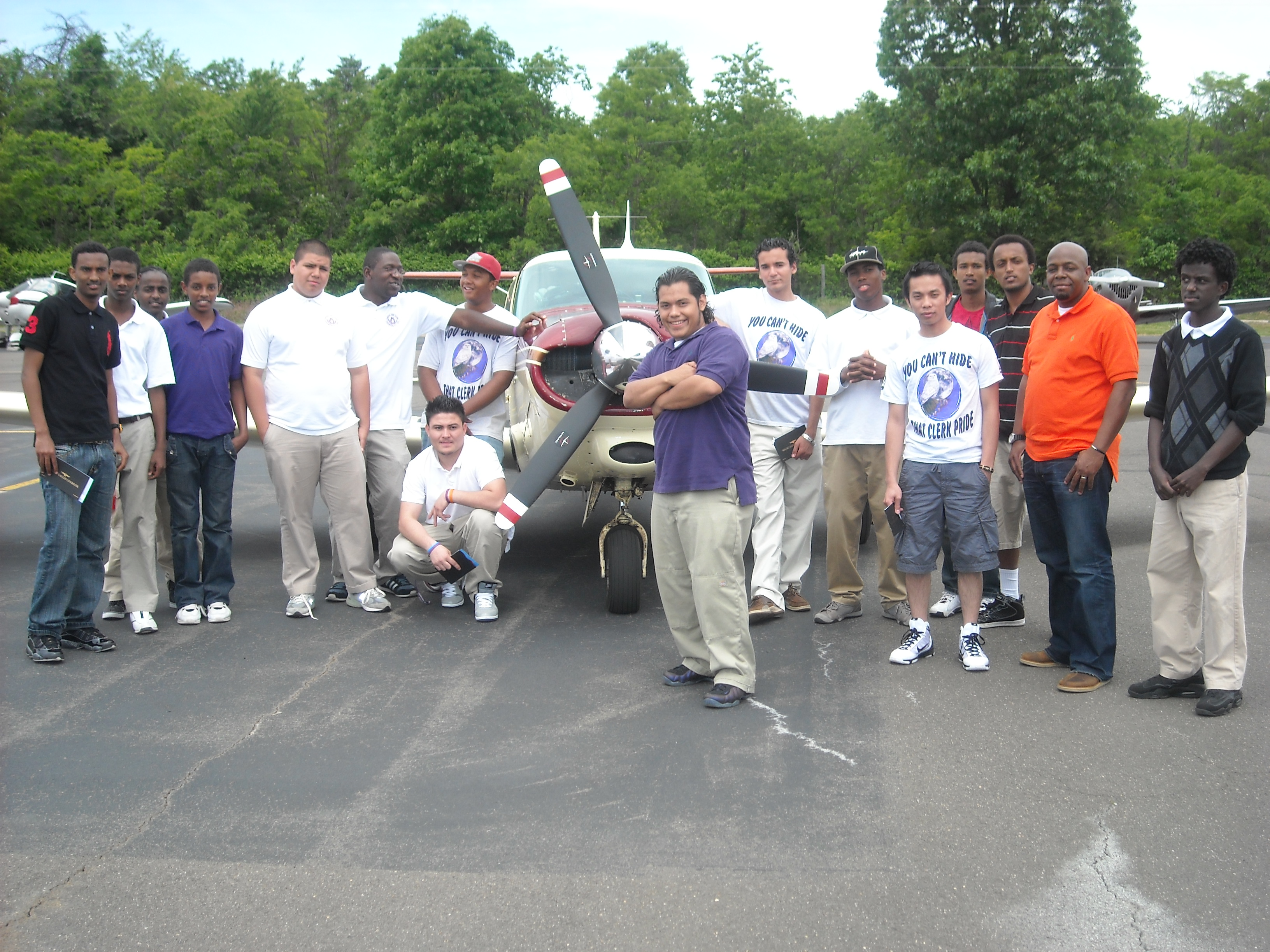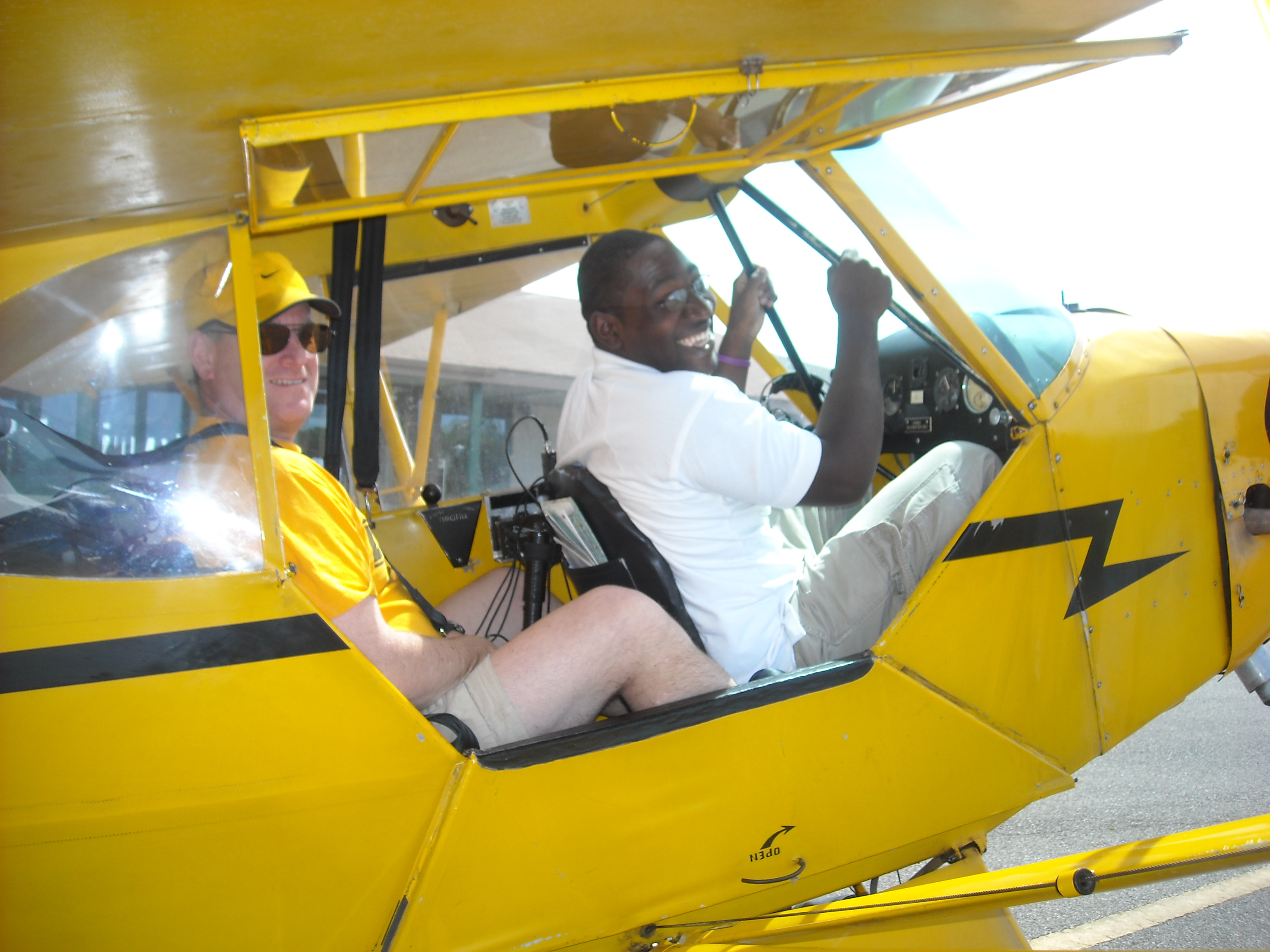 The Foundation provides an enduring gift to Washington, DC students and an enduring gift to those of us who love aviation and want to instill that passion in the next generation. The Foundation relies on contributions from those who believe in bringing aviation to students that aviation might not otherwise reach, helping others, and helping the aerospace and aviation industry by infusing it with bright, new talent.
The Foundation has high hopes for offering even more to our DC students to sharpen the passion for aviation and aerospace.  Every student should have the opportunity to experience the thrill of aviation.  Some of the new activities under consideration include:
– A trip to the FAA Technical Center in Atlantic City, NJ, covering the cost of transportation and food to ensure students of all means may participate.
– Increasing the Foundation's reach by bringing more schools into the program.
– Potentially, offering scholarships to students headed to college and enrolled in aerospace or aviation degree disciplines.
– Area internships, including transportation support (please contact us if your organization is interested in participating in and helping to shape this potential program).
– High school-to-college transitional support and mentoring programs for students pursuing a degree in aerospace or aviation.
Please support the Foundation with a tax-deductible donation by contacting us at (703) 327-7082, e-mail at aeroclub1@verizon.net, or use the link below to donate.  Or if you are interested in volunteering or partnering directly with the Foundation to sponsor a field trip or tour, please contact Yvette Rose at yrose@cargoair.org or Faye Malarkey Black at black@raa.org.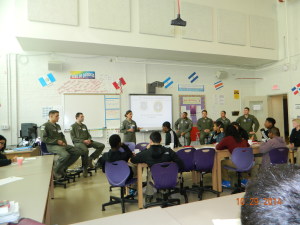 The following speakers are pictured:  Capt. John Sorce, Lt. Scott Gregory, Lt. Grace Gibbens, Master Sergeant Henry Woodie, Technical Sergeant Amanda Murdock, Technical Sergeant Matthew Hanlon and Technical Sergeant Miguel Acevedo.
Thank you to our 2015 Foundation Contributors